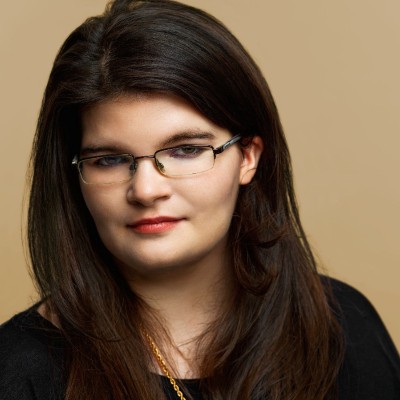 Elena 's Special Set of Skills
Fundraising
GTM Strategy
Mergers & Acquisitions
Public Relations
Scaling
Thought Leadership
Elena 's Rise
As the founder and CEO of Ascend PR, Elena has dedicated her career to the communications field and has experience in key leadership roles identifying and resolving complex issues that face firms in industries from green tech, and manufacturing, to media to consumer products. Her clients range from well-known D2C brands, venture capital, search funds, private equity firms, family offices, and their portfolio companies. She has helped connect companies and funds to over $180 million in capital
Elena has contributed her vast expertise in the VC space as well, even contributing to the industry lingo with "tech you can touch," a phrase commonly used in the vernacular by seed-stage VCs.
At Ascend Public Relations, Elena's staff consists of former executive editors from The New York Times Style Magazine to The Wall Street Journal Magazine to Emmy-nominated producers and more. Through the myriad partnerships that have formed at Ascend PR, clients have reached subscribers of some of the most popular media outlets in the print, digital, and podcast space. Including the Joe Rogan Experience, WSJ Secrets of Wealthy Women, Bloomberg, and CNBC, to name a few.
Professional Superpower
Elena's experience doesn't stop in the VC and PR spaces — she's even ventured into an Executive Producer role for the scripted podcast Hoax: The Sherri Papini Story, which has gone on to NBC Dateline and NBC's True Crime Oxygen Network.
Personal Superpower
She's about to be the youngest Latina to serve on the board of a public company — an achievement she knows is possible for even more women like her.
What Drives Elena
Elena wants women to reach the same level of success that she has and knows that having mentors throughout her career was the key to achieving her career milestones.
Book a video call with Elena
One-on-one mentorship sessions
Unlock an exclusive, one-on-one appointment with Elena . During your video session, Elena will be on the line to offer personalized advice, support and guidance designed to help power your business forward. Consider this your phone a friend (with major bonus points).
THE NORTH concierge team will contact you to complete your booking.
Duration: 30 minutes

Rate: $350
Browse More Stars Like Elena