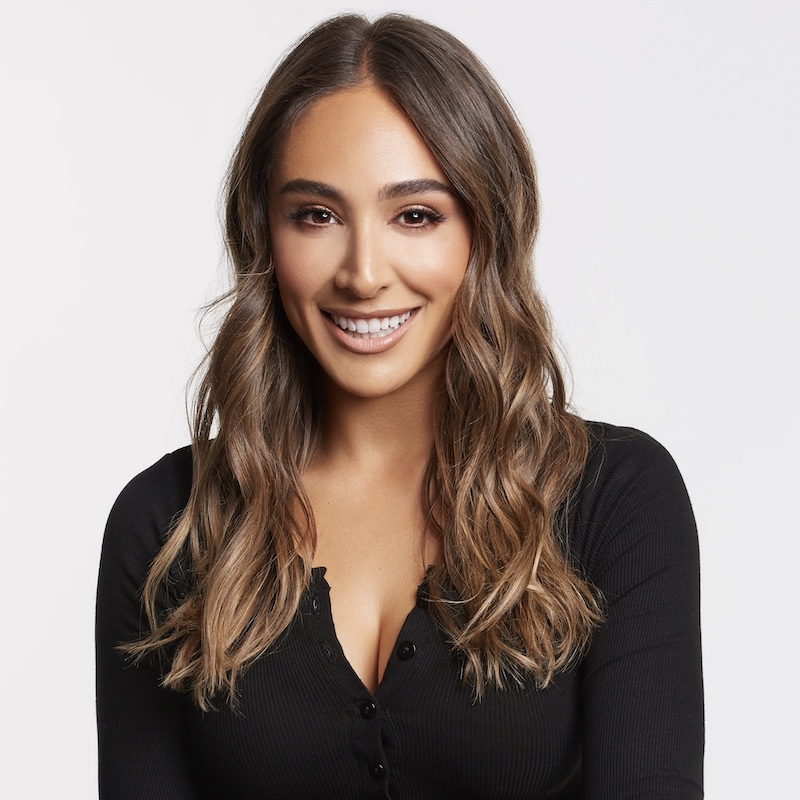 Danielle
Robay
TV/Podcast Host, Founder, QUESTION EVERYTHING (card game)
Danielle's Special Set of Skills
Brand Partnerships
Copywriting & Storytelling
Networking
Public Relations
Social Media Marketing
Podcast + Content Development
Danielle's Rise
A compelling interviewer and can't-miss television host, Danielle can be seen chatting with everyone from Taylor Swift, to Michael B. Jordan, to Helen Mirren and Tom Hanks! Currently, Danielle hosts E!'s While You Were Streaming, as well as the video podcast PRETTYSMART.
Danielle's credits include IMDb, NBC, E!, Extra, Entertainment Tonight Online, HLN's Dr. Drew, The Steve Harvey Show, and NBC's 1st Look. Additionally, she is a recurring contributor to Defy Media, where her daily new segments and interviews have received over 100 million views in a single month. Danielle has leveraged her loyal social media following of over 300,000 people to consistently bring the top entertainment news to the masses.
In 2016, she was named co-host of WCIU's Chicago-based 2 hour live morning news program, which made her the youngest morning TV host in Chicago's history. Danielle is also the creator of the hit, best-selling card game QUESTION EVERYTHING: 52 Cards For Deep(er) Conversation, where she used her stellar interview skills to inform a conversation-starting activity that Forbes has called a "game changer."
Professional Superpower
Larry King commented that Danielle "has the ability to make people feel seen."
Personal Superpower
Having amassed over 350,000 followers across all platforms, Danielle is seen as one of the most influential in the world of internet marketing.
What Drives Danielle
Danielle loves that the Female Founders Collective has created a community of women that truly supports each other, and believes women are most powerful when they come together with a common intention.
Book a video call with Danielle
One-on-one mentorship sessions
Unlock an exclusive, one-on-one appointment with Danielle. During your video session, Danielle will be on the line to offer personalized advice, support and guidance designed to help power your business forward. Consider this your phone a friend (with major bonus points).
THE NORTH concierge team will contact you to complete your booking.
Duration: 30 minutes

Rate: $150
Browse More Stars Like Danielle