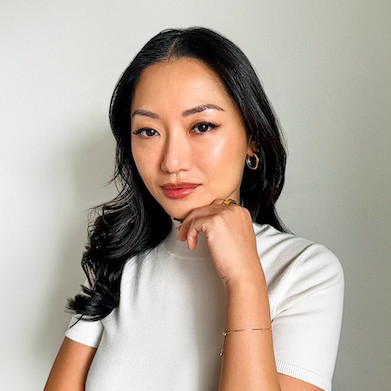 Grace
Liu
Founder & Brand Marketing Director, Gliu Studio
Grace's Special Set of Skills
Brand Strategy
GTM Strategy
Integrated Marketing & Communications
Social Media Marketing
Influencer Marketing
Content Creation
Grace's Rise
Grace has spent the last 10 years driving consumer engagement for iconic global brands. Leveraging her marketing & community building prowess, she grew Calvin Klein's Instagram community from 500k to 15M+ through award-winning and culture-shaping content. While at Laura Mercier, Grace drove the creation of the in-house global social media practice and oversaw the digital launch of the brand to the $106 billion Chinese beauty and personal care market.
A talented and adept brand strategist, Grace launched Gliu Studio to bring her strategic and creative vision to businesses both new and established as they scale, focusing on the core elements of storytelling and community.
Grace's work at Calvin Klein has been recognized with the Grand CLIO Image Award, YouTube x The Webby Award for Most Iconic Ad of the Year, and achieved Top 10 rankings in the Gartner Fashion and China Luxury Digital IQ Indexes.
Professional Superpower
In addition to her marketing career, Grace is also a content creator who has collaborated with the likes of Lunya and Mejuri, granting her a unique triad of perspectives as a marketer, influencer, and consumer.
Personal Superpower
As a child, Grace was an immigrant and self-taught artist. She attributes her passion, drive and grit to those early experiences and is looking to add Art & Creative Direction to her branding toolkit through learning design.
What Drives Grace
As an advisor at the North, she hopes to empower female founders in navigating the ever-changing digital content landscape. Through her own social platform, she hopes to empower women to reach their highest feminine potential, whether across career & business or style & self-care.
Book a video call with Grace
One-on-one mentorship sessions
Unlock an exclusive, one-on-one appointment with Grace. During your video session, Grace will be on the line to offer personalized advice, support and guidance designed to help power your business forward. Consider this your phone a friend (with major bonus points).
THE NORTH concierge team will contact you to complete your booking.
Duration: 30 minutes

Rate: $250
Browse More Stars Like Grace