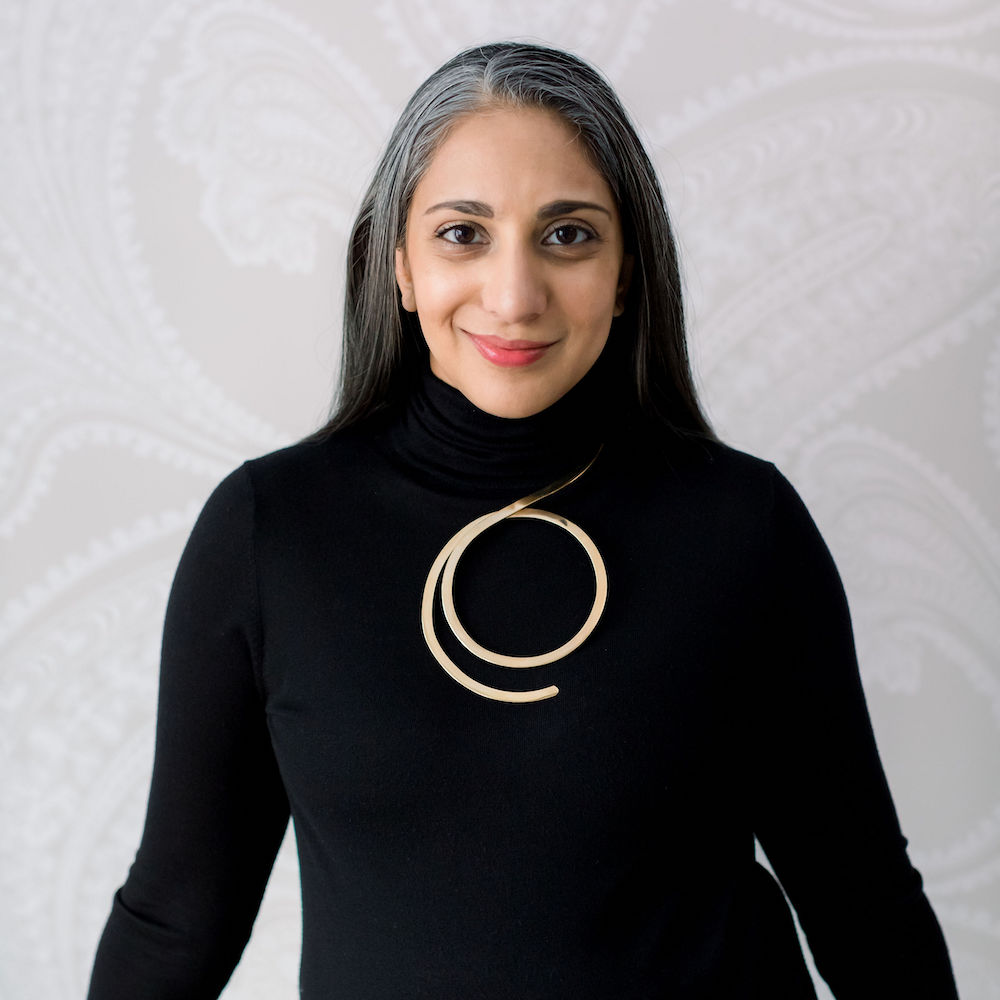 Hitha
Palepu
Author, Speaker, Rhoshan Pharmaceuticals
Hitha's Special Set of Skills
Balancing motherhood and career
Digital Marketing
Healthcare Systems
Partnerships
Social Media
Marketing
Hitha's Rise
As the founder of Hitha on the Go, this entrepreneur has dedicated her career to helping women live their best lives. A consummate multi-hyphenate, Hitha isn't just an entrepreneur — she's also an author, speaker, and founder of Rhoshan Pharmaceuticals.
In her early life, Hitha traveled and grew up around the world, learning how to maximize her time and efficiency while packing a suitcase. And it was from those simple life hacks that Hitha realized she could apply it to how women can live their everyday lives — saving time and energy to make space for what they truly love.
To date, Hitha has written We're Speaking: The Life Lessons of Kamala Harris, and How to Pack: Travel Smart for Any Trip. As an industry leader and speaker in multiple spaces, including entrepreneurship, investing, diversity, and inclusion, and how to juggle parenting and working, Hitha is a full-blown powerhouse.
Professional Superpower
Hitha is as nimble as they come, running the Webby-honored #5SmartReads and building her personal brand online while serving as CEO of Rhoshan Pharmaceuticals, and on the boards of Youth Represent, Feminist Press, and New Morning
Personal Superpower
Her ability to maximize productivity in the workplace gives her space to do what she loves: crafting, reading (especially romance novels), and cheering on Philadelphia's sports teams
What Drives Hitha
Hitha has been an advisee throughout her diverse career, and knows that her multifaceted experience and knowledge can have lasting benefits for those she advises.
Book a video call with Hitha
One-on-one mentorship sessions
Unlock an exclusive, one-on-one appointment with Hitha. During your video session, Hitha will be on the line to offer personalized advice, support and guidance designed to help power your business forward. Consider this your phone a friend (with major bonus points).
THE NORTH concierge team will contact you to complete your booking.
Duration: 30 minutes

Rate: $100
Browse More Stars Like Hitha