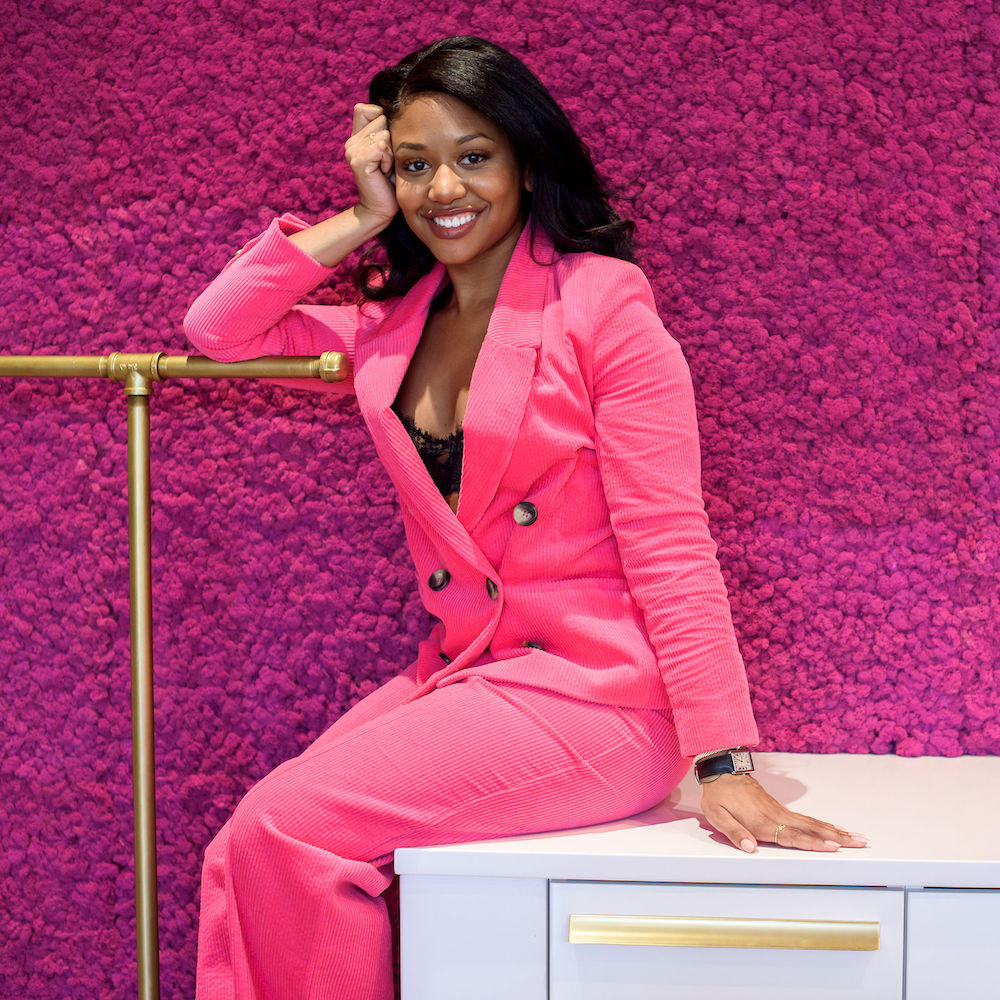 Jasmine's Special Set of Skills
Brand Innovation
Brand Strategy
Community Building
DTC / E-Commerce
Fundraising
Pitch Anatomy
Jasmine's Rise
Jasmine's entrepreneurial journey began with winning Miss District of Columbia USA and being named to Forbes 30 Under 30 in Retail and E-Commerce. She went on to win awards as a lingerie designer at the Fashion Institute of Technology and participated as a Tory Burch Fellow. Jasmine's star was rising, but she knew she needed to do something purpose-driven.
In April 2022, Cherry Blossom Intimates, Jasmine's Techstars-backed company, closed its $2.5 million pre-seed round, making Jasmine one of only a few Black women to close over $2 million in venture funding.
Now, Jasmine works as the founder and CEO of Myya, the only online direct-to-consumer, insurance-billable post-mastectomy intimates brand. Inspired by her grandmother's battle with breast cancer, Jasmine created Myya to address the challenge of finding well-fitting post-mastectomy bras that provide support when you need it most. Incubated at Cherry Blossom Intimates, the brand's retail space, Myya is the next step in the company's evolution. Jasmine connects women across the country with certified mastectomy fitters, offering breast cancer survivors a completely customizable virtual post-mastectomy bra fitting to ensure that all women get the perfect fit.
Professional Superpower
After raising nearly $3MM in venture capital, Jasmine's work is proof that purpose and profit aren't mutually exclusive.
Personal Superpower
Jasmine shares her time, her experience, and her expertise with uncommon generosity.
What Drives Jasmine
Jasmine feels a deep calling to share her life lessons – the good and the not so good – with women in her field so they can make fully informed choices. Connecting with women founders through The North is a perfect extension of who she is: a believer in women, a WOC founder, and a person dedicated to championing visionaries of the future.
Book a video call with Jasmine
One-on-one mentorship sessions
Unlock an exclusive, one-on-one appointment with Jasmine. During your video session, Jasmine will be on the line to offer personalized advice, support and guidance designed to help power your business forward. Consider this your phone a friend (with major bonus points).
THE NORTH concierge team will contact you to complete your booking.
Duration: 30 minutes

Rate: $350
Browse More Stars Like Jasmine