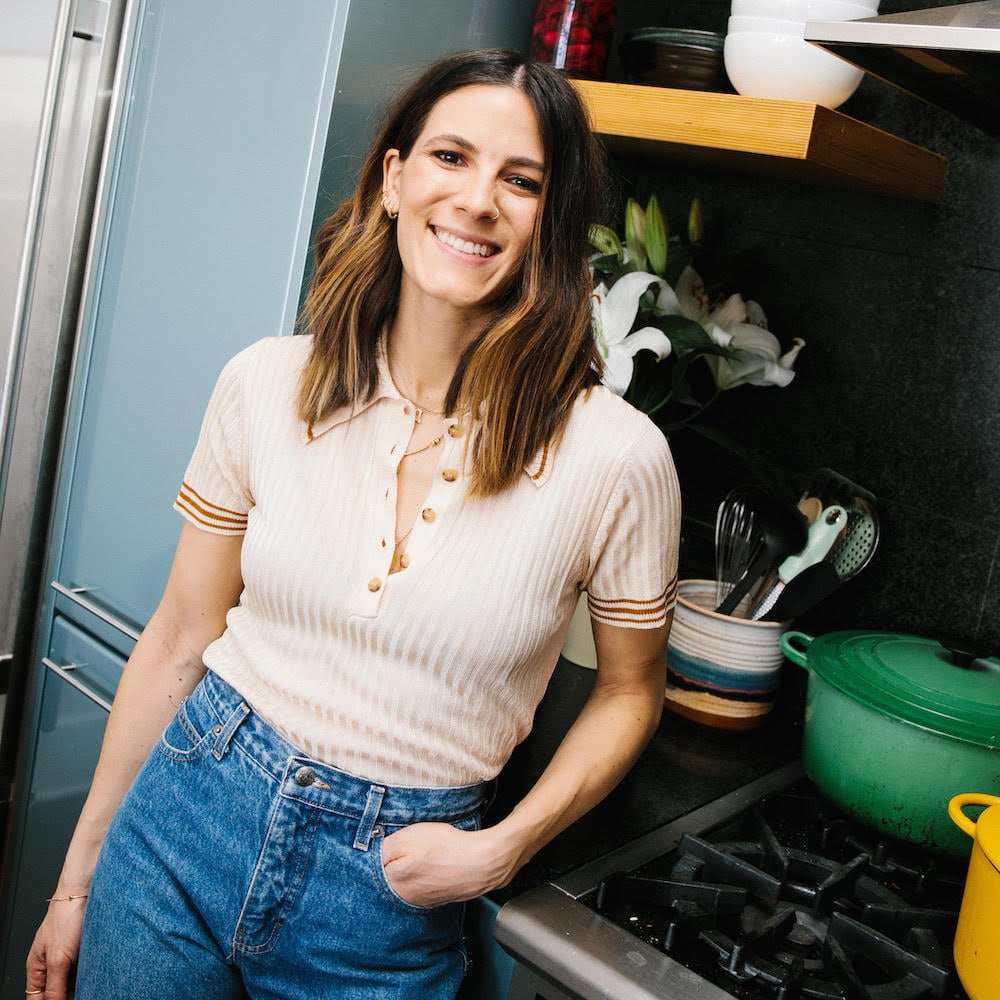 Eden
Grinshpan
TV Host & Cookbook Author, Ethnicity Productions LLC
Eden's Special Set of Skills
Balancing motherhood and career
Brand Partnerships
Social Media Marketing
Eden's Rise
Eden lives to eat. As a graduate of Le Cordon Bleu with a Grande Diplome in Pastry and Cuisine, Eden combined her love for food with her love for travel and built an empire. Through her travels to India, Israel, and Southeast Asia, Eden built a library of knowledge for cultural cuisine, ultimately transferring her skills in the kitchen to a business model after completing a management program at The Institute of Culinary Education.
In 2018, Eden partnered with by Chloe founder Samantha Wasser to open DEZ, a restaurant inspired by Eden's own Israeli heritage and travels throughout the Middle East. Today, Eden is the host of Top Chef Canada, author of Eating Out Loud: Bold Middle Eastern Flavors for All Day Every Day, and the co-creator of her own cooking show, Eden Eats.
Professional Superpower
Turning her passion into her career was the party trick that Eden didn't know she had until she did it.
Personal Superpower
As a mother of two, Eden is a professional juggler of that mom life and that entrepreneur life.
What Drives Eden
Over the years, Eden's experience with world class brands and her very own brand has helped her to build a deep well of knowledge in the entrepreneurial space. Her success has the potential to shape the success of even more food-obsessed business women like her.
Book a video call with Eden
One-on-one mentorship sessions
Unlock an exclusive, one-on-one appointment with Eden. During your video session, Eden will be on the line to offer personalized advice, support and guidance designed to help power your business forward. Consider this your phone a friend (with major bonus points).
THE NORTH concierge team will contact you to complete your booking.
Eden is not accepting sessions at this time.