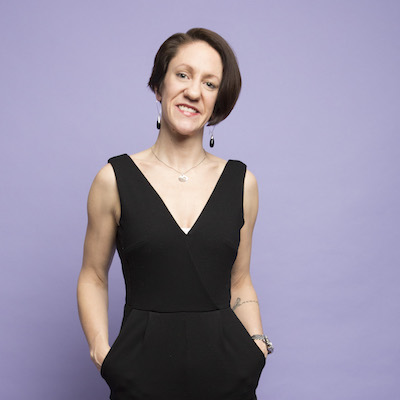 Molly
McDermott Walsh
Strategist, Marketing Consultant, and Executive Coach, Three Lines Consulting
Molly's Special Set of Skills
Advertising
Balancing Motherhood + Career
Brand Innovation, Partnerships, + Strategy
Establishing KPIs
GTM Strategy
Leadership Development


Molly's Rise
With nearly twenty years' of experience in the luxury and design sectors, Molly is a respected collaborative strategist, marketing consultant, and certified executive coach. Having worked with globally known brands like Farrow & Ball, PANTONE, Henrybuilt, Zenith/LVMH, and Hudson Valley Lighting, Molly brings a fresh perspective, proven results, and a curated network of specialists.
A change-maker and thoughtful risk-taker, Molly thrives when partnered with C-Suite executives, working to build the infrastructure for successful brands and effective marketing, whether she is working with a new, purposeful startup or a heritage brand looking to evolve while maintaining its legacy.
Throughout her career, Molly has modernized heritage brands by leveraging both digital and brick & mortar experiences, including the relaunch of a DTC brand, leading global viral media moments (Color Of The Year 2012-2016), and negotiating several notable brand partnerships, including Instagram, Jason Wu and Minions for PANTONE & Kelly Wearstler, Roman & Williams, and goop for Farrow & Ball.
Professional Superpower
Known for modernizing heritage brands, Molly's work is most notable in the British brand Farrow & Ball, where she preserved a 75 year history while bringing a fresh and modern perspective to the LA Showroom.
Personal Superpower
Molly is motivated to make a difference in the world by helping good people do good things. In addition to her consulting work, Molly is the strategic advisor and a member of the steering committee of the Chamber of Mothers.
What Drives Molly
Molly believes that mass improvements on a societal level can only happen when there is a diverse crowd of voices participating in change. She is excited to become the mentor she never had and impact and nurture diverse female founders as they journey toward achieving their highest aspirations.
Book a video call with Molly
One-on-one mentorship sessions
Unlock an exclusive, one-on-one appointment with Molly. During your video session, Molly will be on the line to offer personalized advice, support and guidance designed to help power your business forward. Consider this your phone a friend (with major bonus points).
THE NORTH concierge team will contact you to complete your booking.
Duration: 60 minutes

Rate: $350