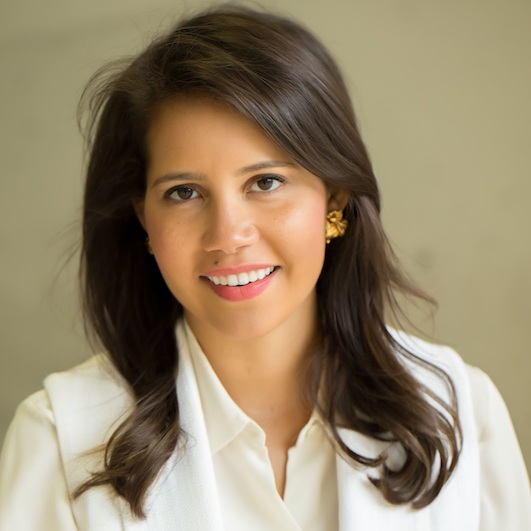 Ruth
McDonald
Retail & eCommerce Strategy Advisor, Independent
Ruth's Special Set of Skills
Go to Market Activations
Strategic Planning & Execution
Product & Digital Marketing
Customer Growth Strategy
Market Research
Retail + DTC Operations


Ruth's Rise
She has advised the C-suite of some of the world's most successful retailers, marketplaces, and fashion brands on how to navigate the ever-changing digital consumer environment. Ruth led Meta's global retail vertical, including setting the strategic vision for omnichannel shopping and bringing to market the first AI powered ad product. At Deloitte Digital, she was a thought leader on driving profitable growth through innovative and market-leading consumer experiences, i.e. the highest rated in-store mobile app.
A passionate champion for the intersection of business and social mission, Ruth was recently honored with an invite to teach "Business Communication For Impact" at the Wharton School of Business. In her continued effort to build equitable opportunities for underserved communities, Ruth led the design and launch of the first career accelerator targeted at mid-career Black marketers called The BECA Playbook. The program is built from sponsorship by the Black Executive CMO Alliance that includes extraordinary Black CMOs from global brand such as Target, Adidas, Unilever, Snap, and GroupM.
Ruth holds a BA from the University of Pennsylvania and an MBA from the University of Virginia - Darden School of Business.
Professional Superpower
In a growing age of disruption across all retail sectors, Ruth's steadfast expertise continuously provides companies and C-suite executives with growth rates exceeding the billion-dollar mark.
Personal Superpower
Ruth has used her personal interest and love of hosting to co-founde Elliewood Collections, offering women a stylish, curated, disposable - and yet sustainable - solution for hosting parties at home.
What Drives Ruth
Coming from a background built on faith and community, Ruth is proud to continuously pay it forward and provide other diverse females from a variety of backgrounds with the tools and connections to have the high-powered and balanced career of their dreams.
Book a video call with Ruth
One-on-one mentorship sessions
Unlock an exclusive, one-on-one appointment with Ruth. During your video session, Ruth will be on the line to offer personalized advice, support and guidance designed to help power your business forward. Consider this your phone a friend (with major bonus points).
THE NORTH concierge team will contact you to complete your booking.
Duration: 30 minutes

Rate: $200