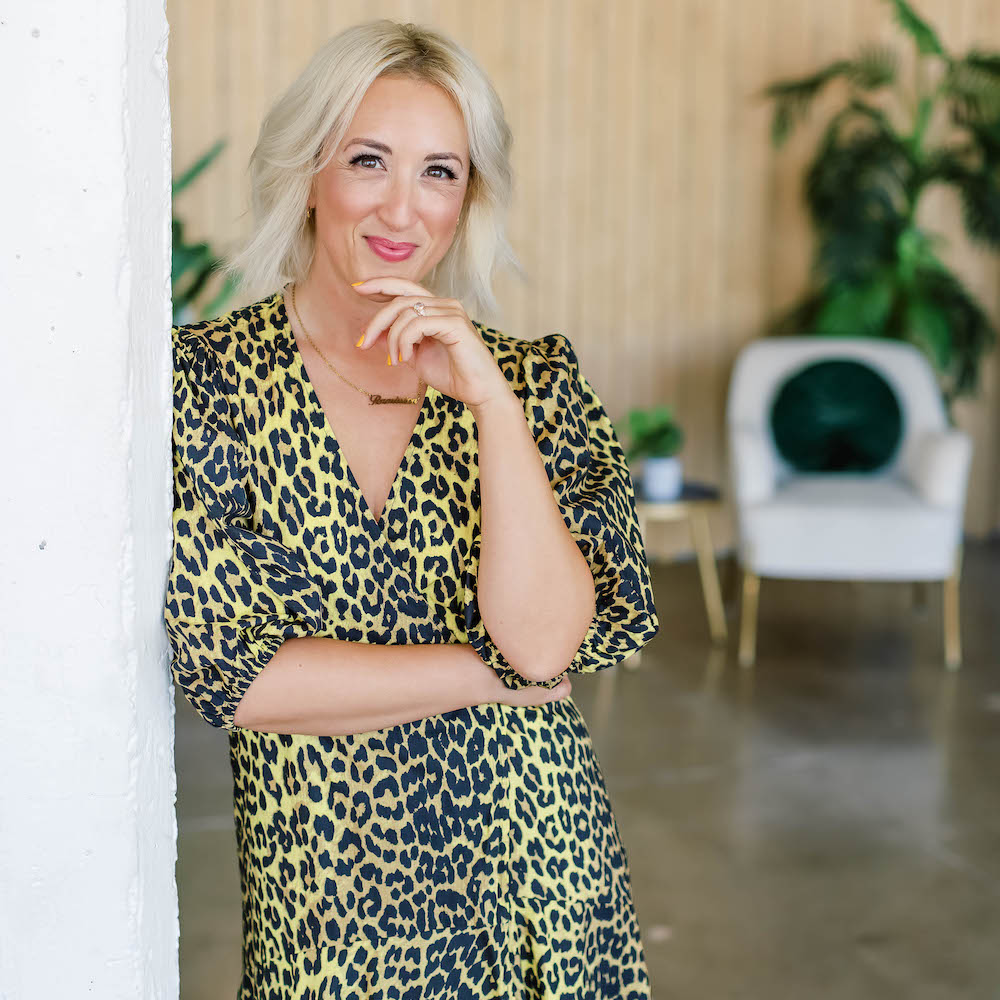 Samara
Bay
Pitch and Speaking Coach, Permission to Speak
Samara's Special Set of Skills
Balancing motherhood and career
Leadership Development
Pitch Anatomy
Thought Leadership
Public speaking: how to pitch, present, and communicate like a whole human and the leader you want to be
Samara's Rise
For anyone who's listened to a recording of their voice and thought "Oh no is that what I sound like?!" — Samara knows more than a thing or two about how to fix that. As a speech coach with clients from Hollywood celebrities like Gal Gadot to C-suite executives to politicians to high schoolers, Samara will help you use your voice to show all the way up in the moments that matter, to seal the deal and get the "yes!"
As the host of the iHeartRadio podcast Permission to Speak, and author of a book with the same title coming soon from Penguin Random House, Samara believes that our voice is a revolution waiting to happen. Over the years, Samara has become an expert in how our voices and speech patterns reveal who we are as people, and what to do about our history of hiding or showing up for ourselves and our future. She's a master at helping women and marginalized folks come out of vocal hiding to become the new sound of power. Her coaching is a combination of practical tools for quick shifts and confident prep, with big permission work to clear out old stories and "shoulds." Get ready for an intense and joyful session drawing on linguistics, psychology, storytelling, and social justice – for massive impact and the chance to speak in alignment with your mission and feel good doing it.
Professional Superpower
Samara reveals that our voices are our destiny, challenging the age-old saying that our eyes are the windows to our souls (plot twist — it's our speech).
Personal Superpower
She, quite literally, wrote the book on the power of our voices, and has made a name for herself in an otherwise behind-the-scenes industry.
What Drives Samara
For the women who have yet to find their voices — Samara can help. She's driven to inspire women to show up magnificently in the moments that truly matter, and to get exactly what they want along the way.
Book a video call with Samara
One-on-one mentorship sessions
Unlock an exclusive, one-on-one appointment with Samara. During your video session, Samara will be on the line to offer personalized advice, support and guidance designed to help power your business forward. Consider this your phone a friend (with major bonus points).
THE NORTH concierge team will contact you to complete your booking.
Duration: 45 minutes

Rate: $500